We did a series of 1, 5 and 15 minute
sketches.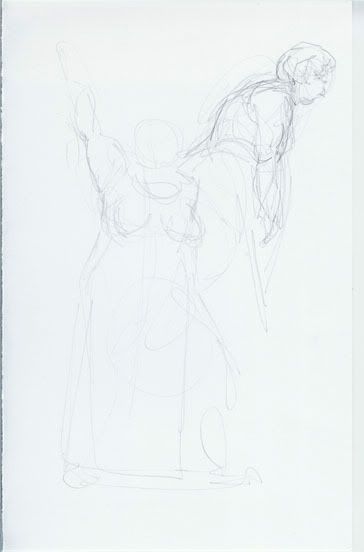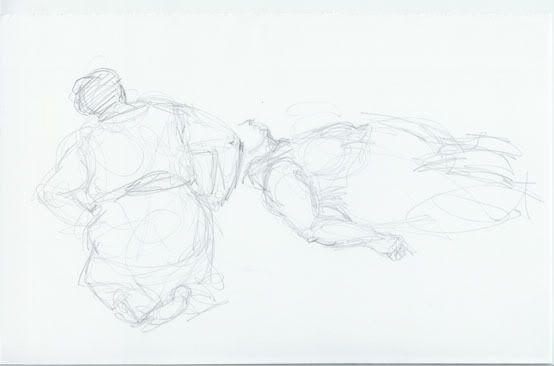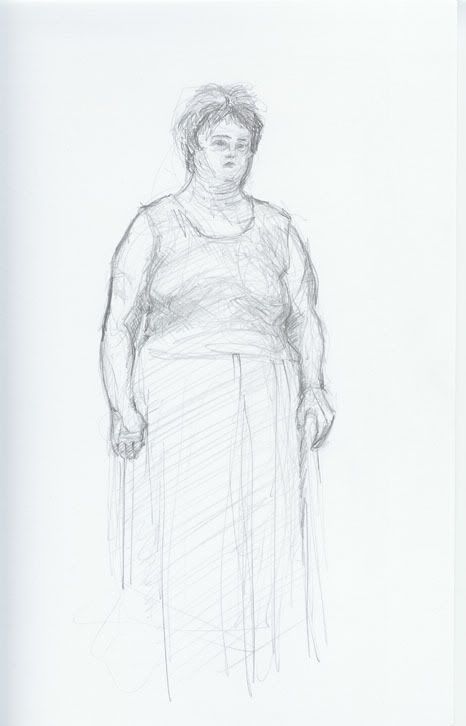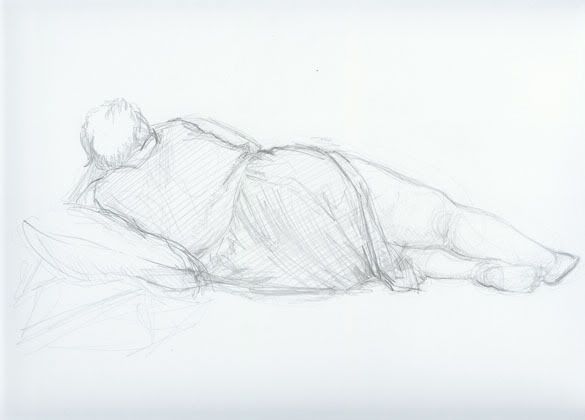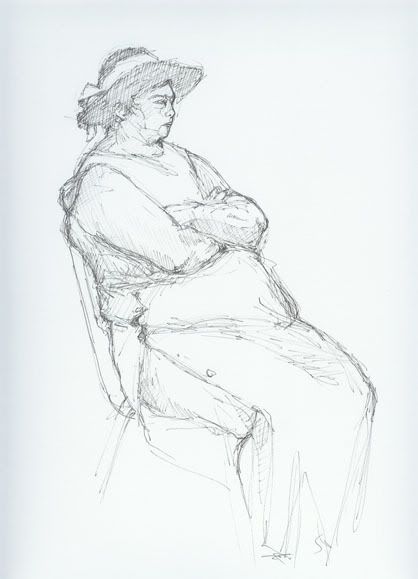 I don't care for this one at all... pen = harder pressure needed for a line, so I had my paper flat on the table and that screwed with my perspective of what I was drawing.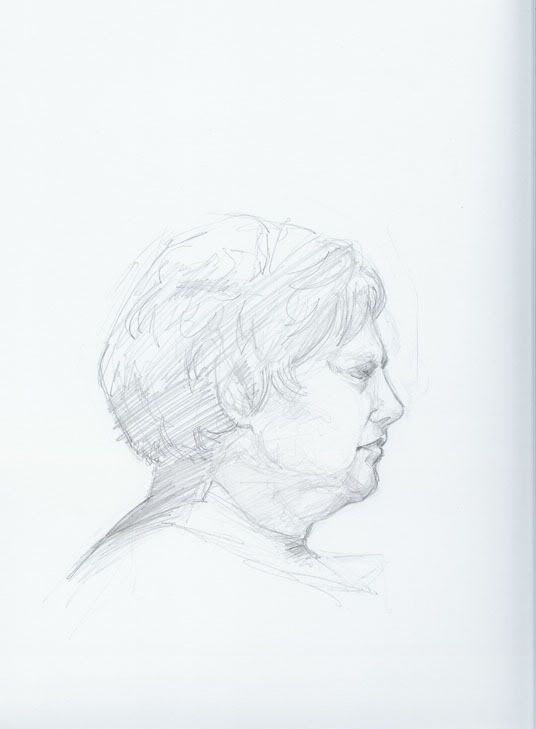 And there's this...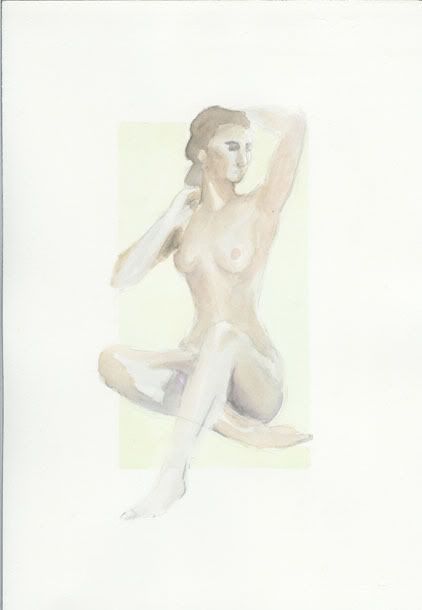 Watercolour on hot press
I didn't do this for class or anything and I really wish I could've gotten to the point that it looked
right
, but that wasn't happening, and I wanted to get to the next page on my watercolour block so I peeled this off and called it done. My, that was a run-on sentence.
This belongs to a series of pictures that are starting to develop now where I think, "Damnit, I don't know what the figure would look like in _____ pose," so I grab a digital camera and set the timer to snap photos of myself so I can have something that will substitute for a model in a pinch.
I'm a dork.
Yesterday we had a model in class... I don't particularly know why all the sketches from my pen and ink class are in pencil, but that's the way it is.
mood:

dorky