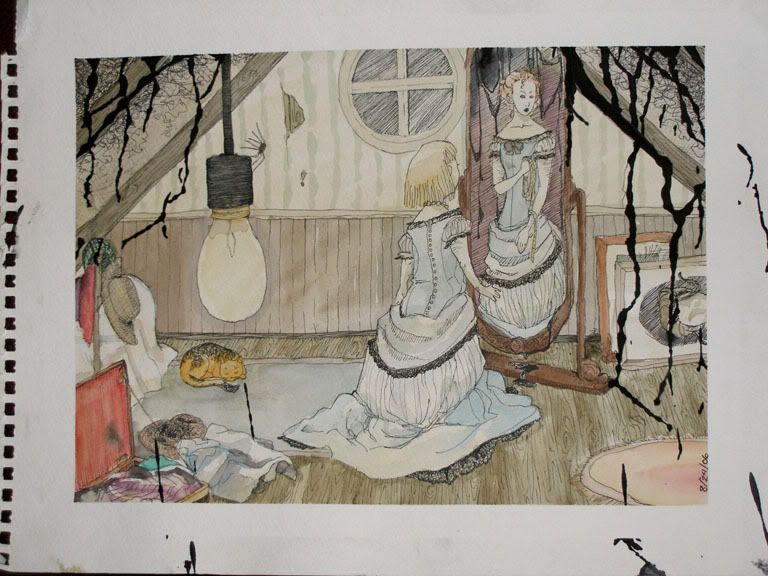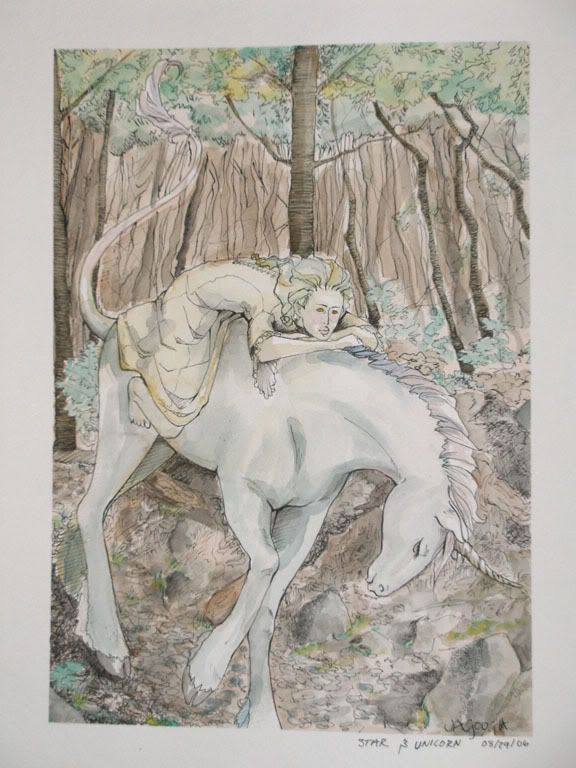 I was bored in an exhibit, so sat down and started drawing a unicorn, and somewhere between that point and the picture's completion it became Stardust fanart.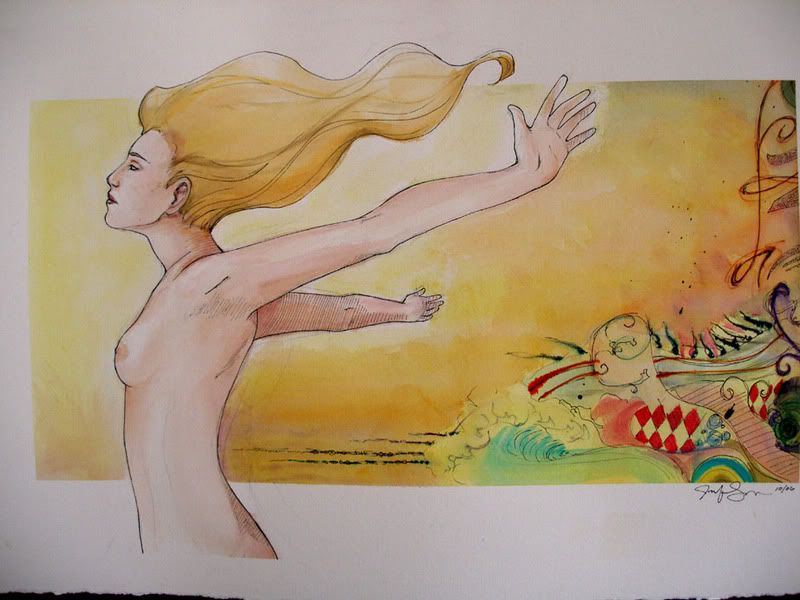 My midterm project was to work with whatever medium I desired, so long as the result was made to express an emotion. Most people get 'freedom' from this, but that's not an emotion. The emotion was: elation (but it turned out that people didn't know the definition of the word).
Conclusion? I need better lighting in my house.